REGISTER NOW for the Funktion-One Vero Australian Launch
Click Here for the General Public PDF Press Release
Click Here for the MEDIA/PRESS Text-Only Press Release
NOTE THE TEXT COPY BELOW AND IN THE DOCUMENTS ABOVE IS A PLACEHOLDER AND WILL BE DERRIVED FROM THE APPROVED F1 COPY WHEN FINALISED
Two of the most recognisable names in loudspeaker design: Tony Andrew and John Newsham, have been an undeniable positive force in the reproduction of live audio. They founded Turbosound, where they perfected and released the famous TMS Series and Flashlight/Floodlight Series of touring loudspeaker systems. In 1992 Andrews and Newsham started fresh with their own company Funktion-One, where the the pair along with their R&D team developed the infamous Resolution Series of live audio speakers.
Funktion-One's pursuit for perfection and fidelity hasn't slowed after the Resolution Series, instead the entire research and development team led by Andrews and Newsham continued to invest heavily in the research and development of their horn-loaded speaker design, with "Vero" as the latest evolution of this design methodology, with by-products of the R&D resulting in the release of the EVO Series of loudspeakers and upgrades to the world-renowned Dance Stack, and Resolution Series product lines.
Upgrade kits are available for Funktion-One Resolution Speakers, based on the R&D from Vero, something unheard of for over 2 decades in the live sound arena (pun intended)
Vero is a large-format touring loudspeaker system is in a class of its own, its combination of unparalleled sonic performance and intelligent design, gives quick and easily deployed audio of the highest standard for arenas, concerts or festivals of any size, with a typical system able to be flown by two or three people in less than 30 minutes, thanks (in part) to Vero software "Projection"
Vero's leading electro-acoustic efficiency gives more head-room with less power consumption, whilst maintaining a natural tonal response with minimal electronic frequency correction in order to maintain linearity and headroom, this, in combination with Vero's Geometric Energy Summation (GES) enables the natural tailoring of coverage pattern and sound pressure levels to keep sound focused on the audience and minimise the off-site environmental impact and to reduce the need for costly and inconvenient delay positions up to distances of 300m (1000ft) where sound propagation conditions allow.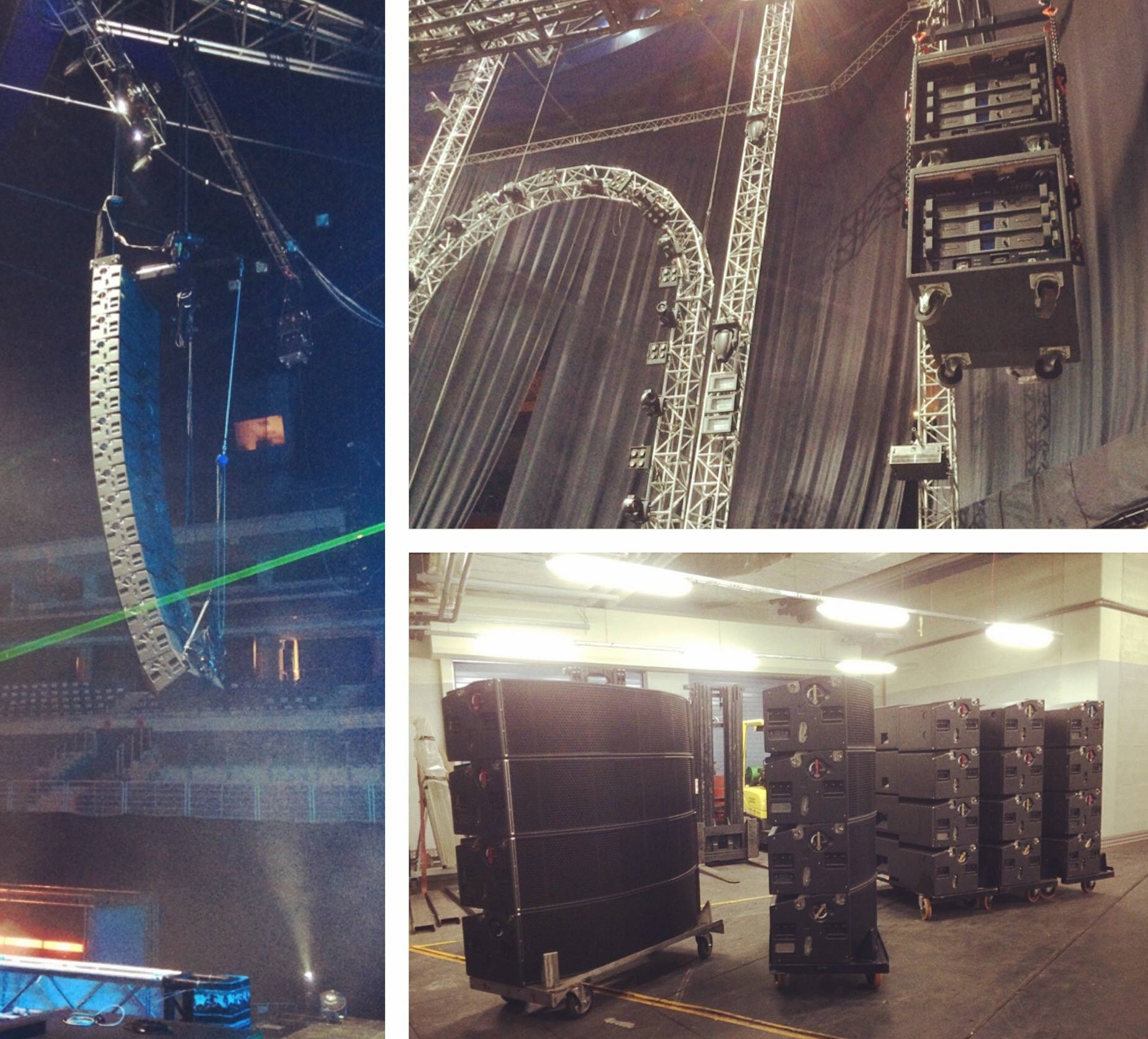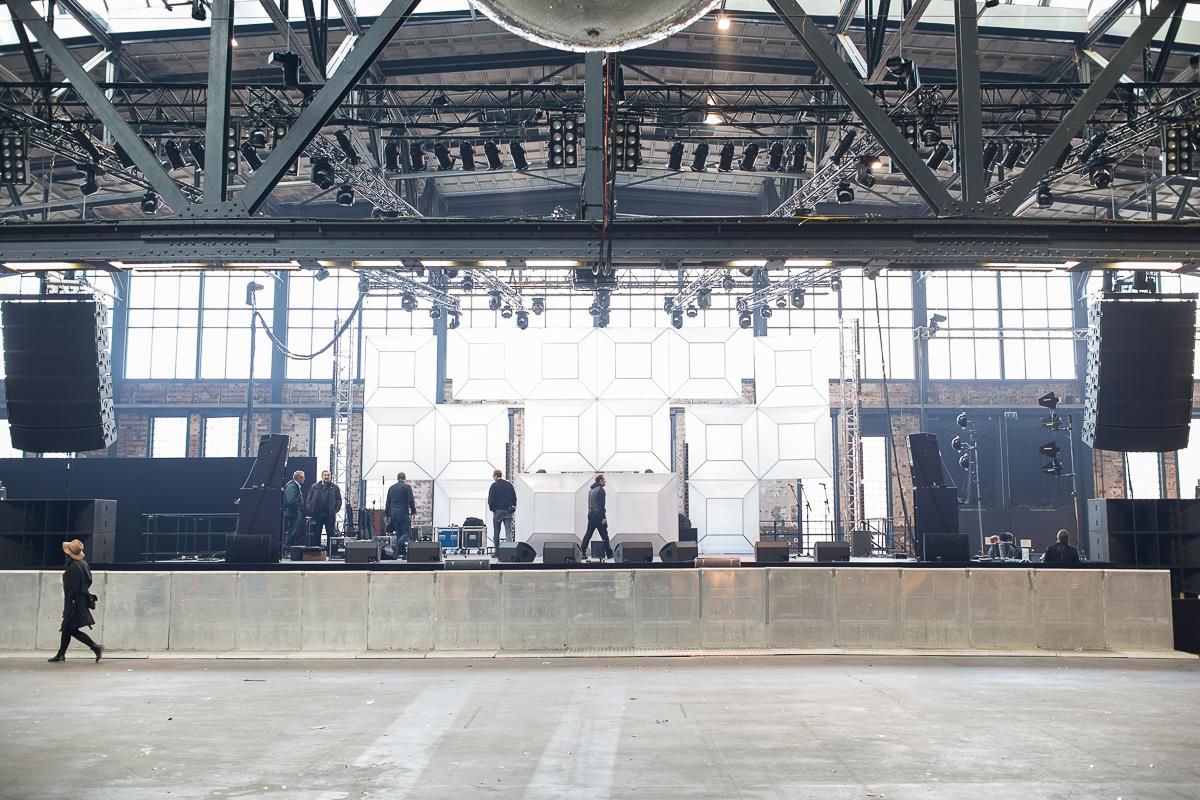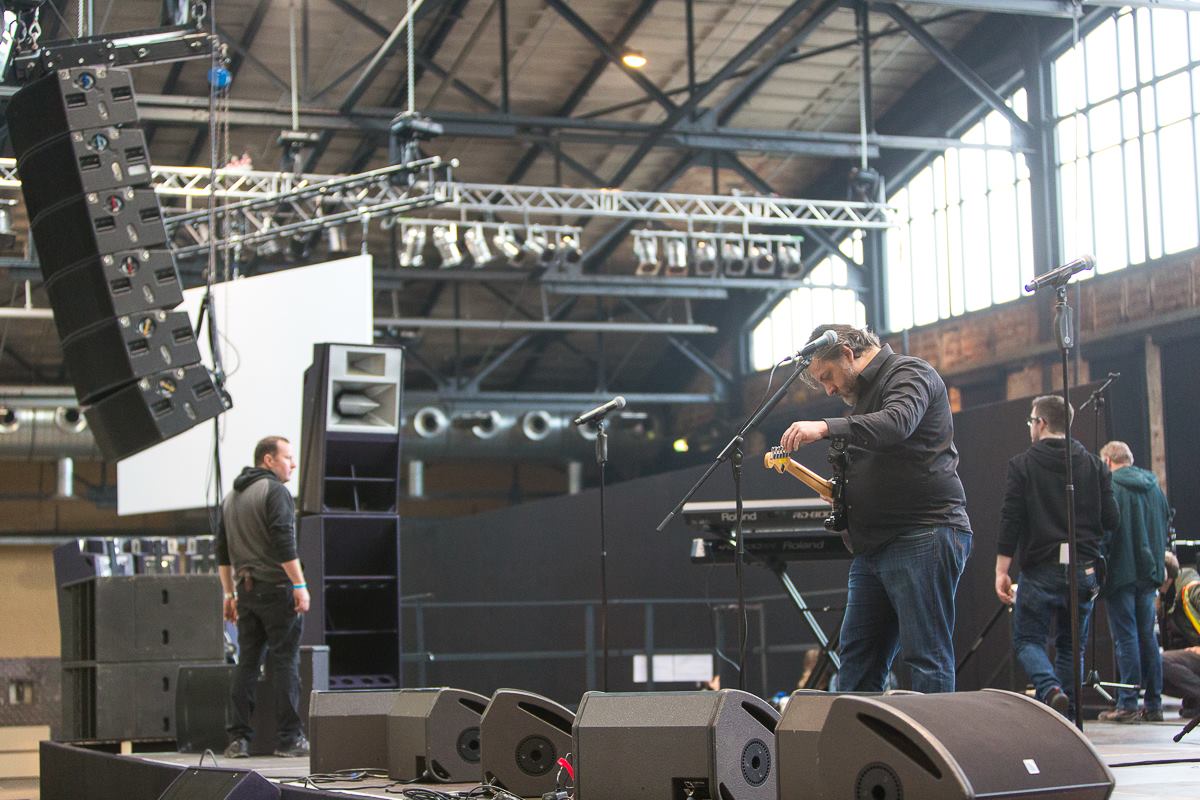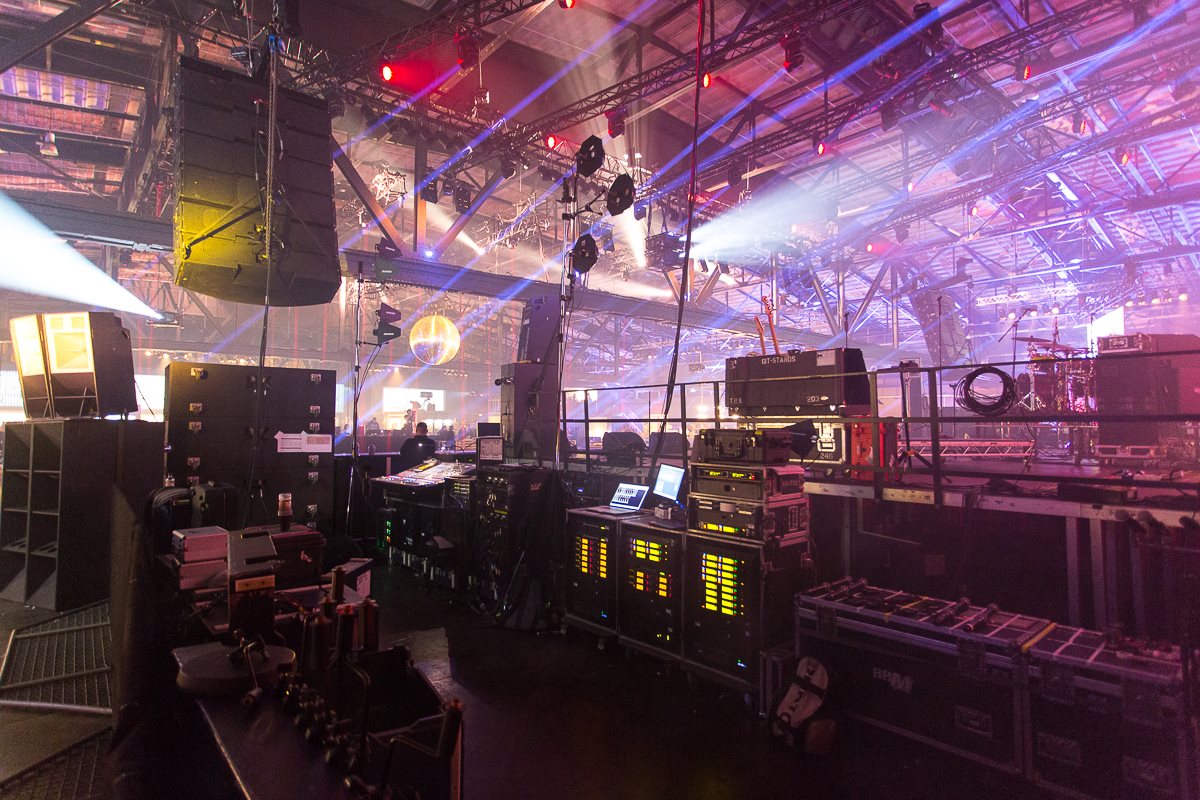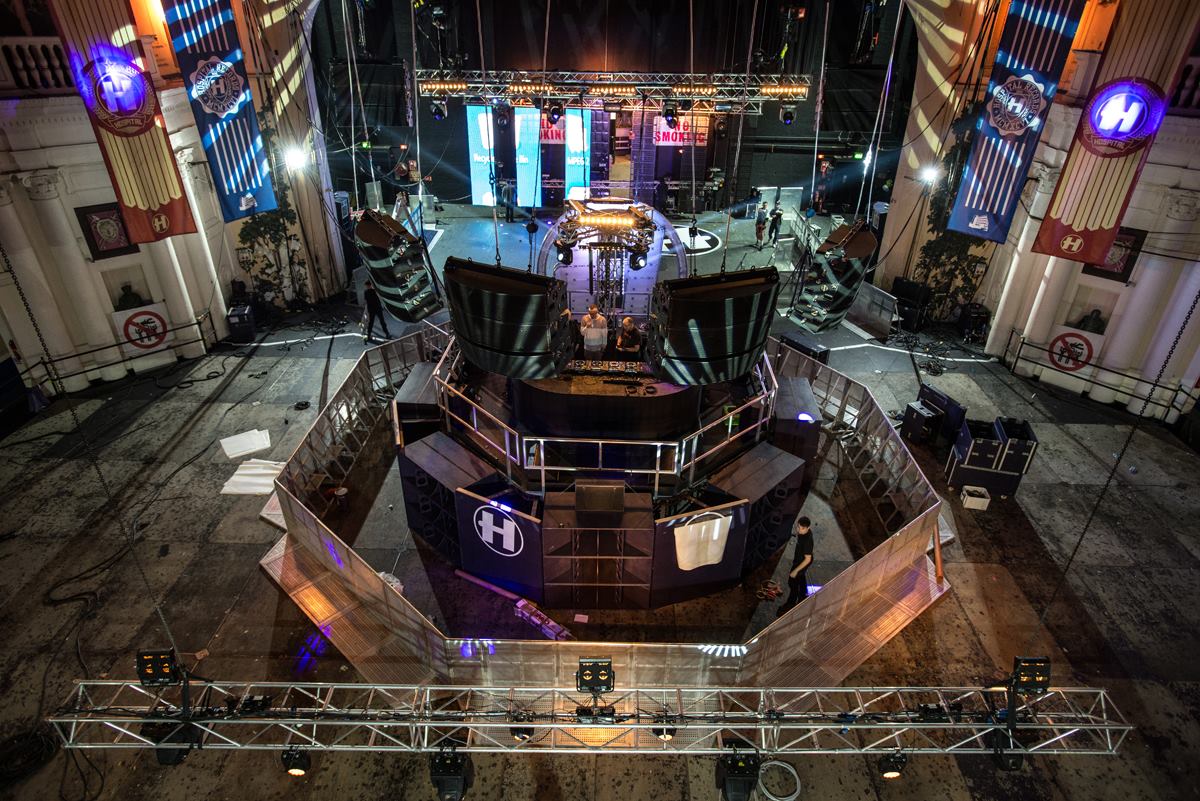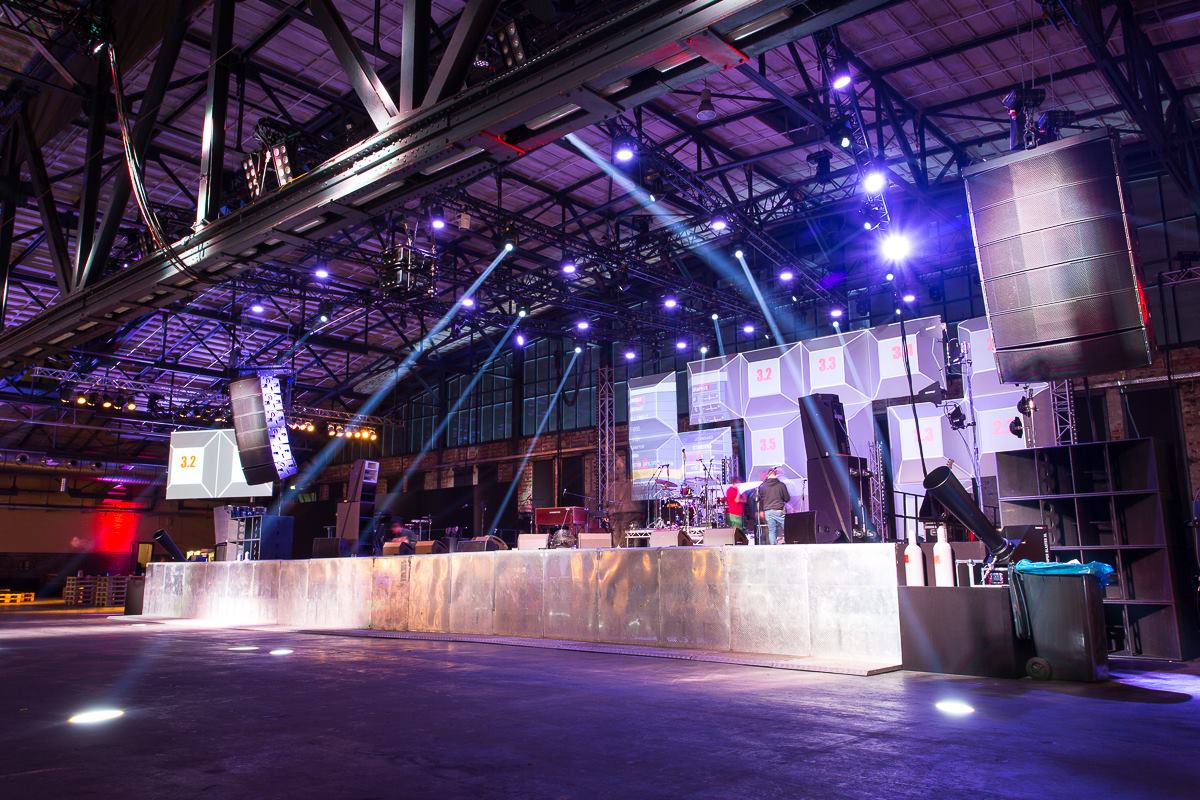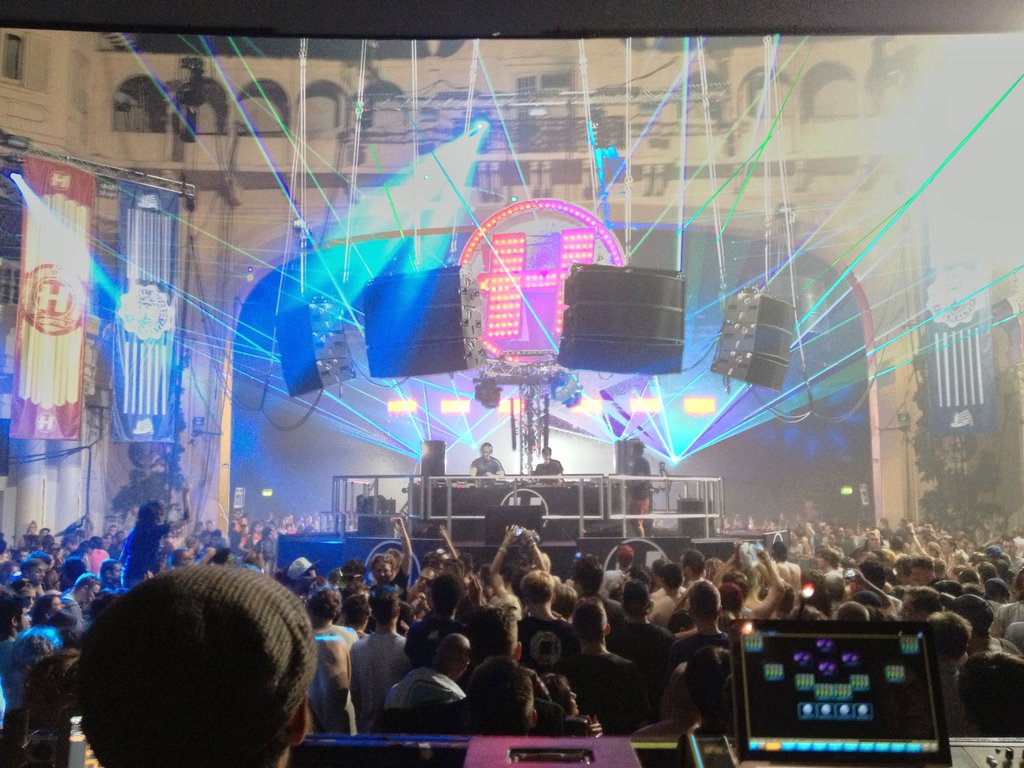 A typical Vero system is able to be flown by two or three people in less than 30 minutes, thanks (in part) to a new software package called "Projection", and being one of the only systems that can be adjusted in the air while under load.
The system has been beta tested throughout Europe and the US at a multitue of festivals such as: Ultra Fest Miami, Ultra Fest Croatia, Creamfields in Liverpool, Red Rocks in Colorado, Transmission in Prague and many other high-profile events. The ability to fly such a large and powerful system in such a short space of time has been appreciated by production crews. Vero has been developed predominantly for live touring applications, building upon a lineage of over 40 years of system development by two of the most well known names in live touring sound reinforcement, Tony Andrews and John Newsham, who provided systems for: Frank Zappa, Iron Maiden, Santana, Jackson Browne, Pink Floyd, Dire Straits, Jamiroquai, Ian Browne, Kaiser Chiefs, Glastonbury Festival, Glade Festival, Nile Rogers, Chic, Basement Jaxx, Earth Wind & Fire, Sister Sledge, Deadmau5, Eric Pridz and many more.
Commenting on the new additions to the Funktion-One product range, company founder Tony Andrews explains: "In the last couple of years we've discovered some new technology, which has led to a really productive period of development. We've found a way of delivering more intensity without distortion. One of the things to come out of that is the Evolution Series."
Funktion-One have partnered with Australian boutique production house Full Throttle Entertainment (hearnoevil.com.au) to bring the Vero large-format touring loudspeaker system to the Australasian marketplace. Full Throttle Entertainment Pty Ltd (FTE) is a full-service entertainment production and design house originally founded in the entertainment capital of Las Vegas in 1999, with managing director Adam Ward returning home to Australia in 2011 after 14 years working with some of the most successful venues in LA, Las Vegas, New York and Ibiza and bringing back the lessons the lessons learned from experiencing everything in the audio industry first-hand, from high-end production management to mission-critical tour management to high-profile front-of-house engineering and boutique, audiophile, large scale audio system design and implementation.
The partnership with Funktion-One was a logical one for Full Throttle Entertainment, as Adam Ward spent over 10 years working with the Funktion-One product range in the US, and most recently Adam Ward spent over 4 months working alongside Tony Andrews.

Full Throttle Entertainment continue to own and operate the largest and most comprehensive Funktion-One inventory in the Southern Hemisphere, with first hand experience on getting the most out of the product range.
Full Throttle Entertainment will be conducting a demonstration and listening day with details to be confirmed on the website, all are welcome, register your interest at www.hearnoevil.com.au/2015verolaunch
For enquiries contact:
Full Throttle Entertainment
P: 1300 233 482
P: 02 9011 5454
E: vero@hearnoevil.com.au
W: hearnoevil.com.au/vero
F: facebook.com/fullthrottleentertainment
Article By : Adrian Davis